Portland Head Light

The sun reflects off of Portland Head Light on a bright winter day.
Location:
Cape Elizabeth, Maine
Coordinates
WGS-84 (GPS)

43°37′23″N,

70°12′28″W

Year first lit:
1791
Automated:
1989
Foundation:
Natural emplaced
Construction:
Rubble stone with brick lining
Tower shape:
conical
Markings/Pattern:
White with black trim
Height:
30.8 m (101 feet)
Original lens:
Fourth order Fresnel lens, 1855
Range:
24 nm
Characteristic:
Flashing white 4s. Lighted throughout 24 hours. Emergency light of reduced intensity when main light is extinguished. HORN: 1 blast ev 15s (2s bl).
Old Lamp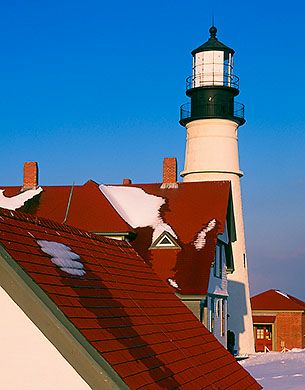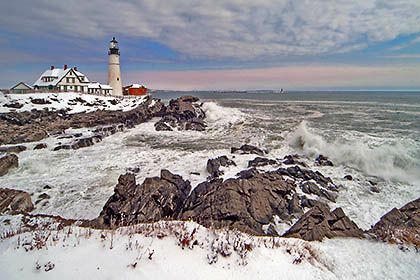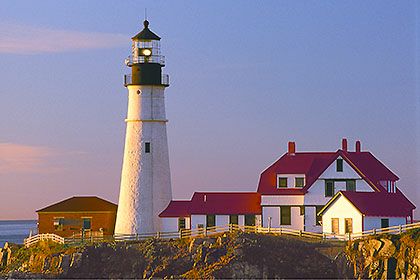 Image © Jack Kennealy